Your no-nonsense battle plan for competing - and winning - head-to-head against the Heavy Hitters in Online Marketing.
"Instantly Convert Even Your Most Skeptical Prospects Into Whole-Hearted Fanatics... Primed, Pumped And Eager To Send An
Avalanche Of Cash Straight To Your Bottom Line

"
Turn those under-performing websites or information products into your personal Online Money Machine... with Strategic, Results Driven Copywriting confirmed to deliver automatic streams of LEADS, SALES AND PROFITS!
An Open Letter To Our Entreprenuerial Friends:
Let's agree not to sugar coat the facts.
It doesn't matter how desperate the masses are for your product or service: Limp, lifeless marketing will kill any hope you have of maintaining and growing a successful business.
Need proof? Think "Betamax"
Every day products with downright explosive market potential dry up and die on the vine, while a parade of hopeful entrepreneurs grasp at one risky strategy after another... all for lack of one thing:
... A well-executed plan designed to reach the buying heart of your prospect and walk him one-foot-after-the-other... straight through your sales process and onto your order page.

One simple action is all you need to take for your business to thrive!
If you've seen the warning signs... high traffic and low sales... exhorbitant Google costs with no real return on investment... watching as new competitors flourish in niches you should be dominating... then you're going to be richly rewarded in the next few minutes.
Keep Reading, You're About To Discover How To Convert Your Website Into An Online Marketing Arsenal
We're talking about rock-solid strategies allowing you to instantly capitalize on the growing Internet gold-rush.
The best part?
You won't need to invest any more time.
Your workday will shrink.
You won't need to commit added resources to your advertising budget.
You don't need to learn new software
Your life will become your own... again.
If your gut's telling you that you're still leaving way, way too much money on the table, stick around.
We're about to share something crucial to capturing your websites full profit potential.
It's this...
You Have Just 7 Seconds To Activate Your Prospects (Involuntary) Action Triggers Or Risk Forever Losing Them As Your Customers
Consider:
1.) When qualified visitors arrive at your site, they've already demonstrated interest. By their own actions your prospects create the foundation for all your future opportunities. (Please remember the word 'qualified'... It's critical to your success.)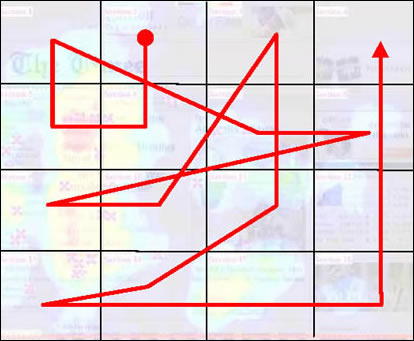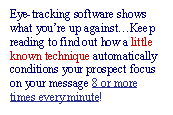 2.) When your prospects sense you have their best interests at heart... they feel secure. They become eager to learn more about your offers.

3.) Think of this as a courtship. If we treat your prospects well, they're yours for life... with the possibility of many satisfying encounters (sales, affiliate sales and referrals) for both of you.

At every point of contact, we must seduce your prospect with images, ideas and stories that draw them deeply into a lasting relationship with you.

Do This And You Unleash Your Power To Sell Your Customers Not Once, But Many Times Over.

The Internet provides serious marketers with a powerful collection of tools.

When properly applied by skilled Direct Response professionals, these tools create big opportunities for attracting highly qualified prospects…who become the lifetime customers that provide your business with a source of steadily increasing

revenues

and

profits.

It's never been easier to build a hugely successful online venture with little more than an idea, a website and the ability to send a few well-targeted messages.

But there's one element you must have. Without it you might as well set up shop in Nigeria. Last time we checked, they haven't outlawed spam there... yet.

It's easy to spot entreprenuers who have "it".

They're not struggling to hold off bankruptcy or paying thousands per month on spray-and-pray marketing efforts.

Instead they're reaping the rewards of a fully operational, highly profitable enterprise... bringing in thousands per day and allowing them the luxury of choosing where to focus their time, talents and energy to grow their business and enjoy the lifestyle they deserve.

So What Is The Magical "IT" That Creates The Opportunity For You To Finally Start Cashing In?

Before we go any further, you'll want to know who we are and how we found out about "it"...

Our names are Andy and Shawn Catsimanes. Together we form QuickSilver-Direct… an accomplished husband/wife Copywriting and Internet Marketing Team.

Between us we've lived in just about every region of the country. From New York to Wyoming, to Florida. We've gotten to know folks in the boardrooms, churches and ballparks of every place we've called home.

If you've been in business for a while, you already know a few things about human nature. It hasn't changed in the last few thousand years. People still have the same wants, dreams, and desires they've always had.

You know that. And your competition knows it, too.

What's changed is the way those needs are met. Sophisticated marketers understand they must constantly adapt to the marketplace... or risk falling further and further behind their more savvy competitors.

If you want to grow your business, you can ill-afford to roll the dice with scattershot advertising, clumsy websites, or the latest creative branding fads that do everything EXCEPT what you need them to do… generate leads and make SALES!

Then Why Do Otherwise Rational Business Owners

Continue To Throw Money Down The Rat-Hole

Of Ill-Conceived, Ineffective, And Poorly Executed

Marketing Plans That Don't Produce Results?

We understand the frustration…

You sit through a mind-numbing presentation sprinkled with ad-speak slogans like "Eyeballs" and "Top of Mind Awareness."

You sign a fat check over to an account executive. Then you wait…sometimes sales go up, and sometimes they don't.

And you never can figure out why. Worse, neither can the people you're paying to help you.

Sure, the hot air they blow your way makes it sound like they know how to get results—but watch and see if their "answers" don't end up with somebody asking you to write another check.

Sound familiar?

We've been in your shoes. We've been in business for over 22 years—as managers, salespeople and business owners. We sat through those same presentations. We signed those checks, too.

And then we woke up. We started asking…"Who's actually writing our sales pieces? The account executive? An intern? Maybe the help-desk technician?"

We Set Out To Devote Our Time And Personal Treasure To Master The Powerful Techniques Of Written Persuasion...

Look, right now there's a glut of how-to books, courses and websites about Internet Marketing. Some of that information is already out-dated… some of it's still quite valuable.

If your goal is simply to have a presence on the Internet, we'll happily steer you to some helpful material. But please, don't be shocked if your efforts don't cash out.

You might try getting one of the gurus to write for you. IF you're willing to pay up to $1,000 or more for an initial phone consultation. THEN come up with the $15,000-$35,000 plus royalities they charge to sit down and write your sales letter. (We know, we've written for some of these guys.)

And you could be waiting six months — maybe longer — before they get to you.

Here's the real kicker: more and more high-profile copywriters no longer even write their own copy. That's right, they "outsource it".

We're not telling tales out of school here, we just want to make sure you're not paying the superstar tax unnecessarily

That's why we've made it a point of professional honor to not only study the subject…we've put our skills to the test by seeking out feedback from the acknowledged Masters of Direct Response, both Offline and Online...
And Paid Tens Of Thousands Of Dollars Crisscrossing The Country To Sit At The Feet Of Acknowledged Experts Like:
† John Carlton – "The Most Ripped-Off Writer On The Web," John was the legendary Secret Weapon snuck in the back doors by major Direct Mail houses to finish jobs the in-house talent couldn't pull off.

† Michael Masterson – The force behind some of Agora Publications most successful mailings ever. Michael's also a Best-Selling Wealth Builder and publisher of Early To Rise..."The Internet's Most Popular Wealth, Health and Wisdom Ezine"

† Michel Fortin – Self-described "Testing Fanatic", Michel was recently certified as "the copywriter who sold more on the Internet than any other copywriter in existence." Including a massive 1.08 million dollars in 24 hours!

†

Dr. Harlan Kilstein – Master NLP Practitioner and flat-out 'Phenomenal' writer of some of the hottest selling promotions of the last 12 months. Harlan's become the "Go-To" choice for Top Marketers and Leading Self-Improvement Authors like Rich Schefren, Jay Abraham, and T. Harv Eker.

These guys are counted among the top copywriters in the world… together they've sold millions of dollars through direct mail, on TV and over the Internet.

Even if you have the up-front cash to hire one of the Uber-talents, you might still be out of luck. Many of the top consultants are retired from writing for other folks, and now restrict their efforts to developing their personal, "branded" product lines. It's one reason they've been willing to share some of their hottest cash-sucking secrets with us.

"I hand-pick my copywriters according to very strict criteria.

And within that select group, Andy and Shawn are two of my most consistent "go-to" writers.
They have a rare ability to write hard-hitting, emotionally charged copy that doesn't rely on hype to get the results I demand.

You'd be well-advised to book your project now because I plan on keeping them busy every chance I get!"

Michel Fortin

www.copywritingcrew.com

"Why Not Do It Yourself?"

You've heard that before. And honestly, if you've put in the time, have the skills, and there's nothing else you'd rather be doing…then you should repair your own automobile, build your own house, write your own sales letters.

If you're a surgeon and it's an emergency you could even take out your own appendix. Why wouldn't you?

(Forgive us our passion... We just want to make sure you know what you're up against when you compete against the heavy-hitters.)

We've Put In The Time. We've Got The Chops. And There's Nothing Else We'd Rather Do.

Think about anything you've chosen to truly master. When you're serious about making a great living with your abilities, you seek out experts who can show you how to sculpt your distinctive talent into something worth treasuring…

And you discover how valuable mistakes can be.

We've made our share. Anyone who hasn't probably wasn't trying very hard. But the School of Hard Knocks is an excellent teacher. For you, this means a unique opportunity. We're going to let you in on some "cold, hard truths" we had to find out the old-fashioned way.

Here's the first…

Cold, Hard Truth: "Bait The Hook To

Suit The Fish, Not The Fisherman."

Direct Response Copy has one purpose only… moving the reader (your prospects and customers) to take action. To do this we must become intimate with them. We must speak to them not as someone selling a product but as a close friend. Someone who has captured their ear and their trust.

To motivate them to buy, we must first get inside your prospects skin.

So How's It Done?...

What's The Magic Formula?

Master Direct Response Writers know the value of diligent, deep-research before ever setting hands to the keyboard. But not every copywriter is a Master Storyteller...

Shawn Catsimanes is.

A published short story writer and gifted novelist, Shawn's unique talent is the ability to get inside the heart and head of her characters. To know what and how they think… their likes and dislikes… how they move, breathe, and walk. Shawn's characters are cherished friends, both to her and her readers.

This rare ability allows us to bypass our reader's defenses and insert your action message directly into the "buying heart" of your prospect...

Your story becomes their story, as we carry them without effort (or overblown hype)... through the sales letter to your order page. When this happens, resistance is reduced to near zero. Your customers are truly selling themselves.
And that's just where we need them to be. Because there's another…
…Cold, Hard Truth:

"Your Customers Are Selfish

"
This won't surprise you, (and it's not their fault) but your prospects are just plain busy. Your action message must battle an entire day's worth of Dr's appointments, phone calls, dinner plans and family emergencies.

It's a lesson Andy learned in spades... cutting his teeth in B-to-B and B-to-C sales for the world's largest computer training company.

As Andy tells it…

"My sales formula was a model of calculated efficiency. I simply called prospective companies, identified the decision maker (usually the IT director) and asked to speak with her. Then I'd offer a free day of training in order for her to evaluate us for possible training needs.

I knew if I could get her into our classrooms, I would dramatically increase my odds of making a sale. But first I had to reach my prospect.

This wasn't telemarketing to an unsuspecting family at the dinner table. Every day I talked my way through a gauntlet of murderously suspicious gatekeepers.

Winning over the frontline 'palace guard' often required more pure persuasion ability than actually closing deals with the IT Executives."

So How Did I Convert The

Corporate Killjoys Into Raving Fans?

…by engaging the hidden mechanisms of automatic compliance.

In a matter of moments I was able to create an atmosphere of trust between me and the very people whose job it was to keep me away from my targeted prospects.

At one point after an eight minute conversation with the IT director of one of the area's largest credit unions, I won a contract for over $37,000 worth of advanced Microsoft training for his network engineers. This was the result of a single cold-call.

Did I mention my first day on the sales floor was 9/11/2001?

Not a particularly 'bullish' time to sell high-end computer training...the bean-counters had already begun to slash their companies' technology and education budgets.

Now You Can Harness Those Same Breakthrough Techniques And Watch Your Business Soar

If you're ready to harvest the fullest profits possible from your online business... don't hesitate to team up with copywriters who live in your world. Writers who...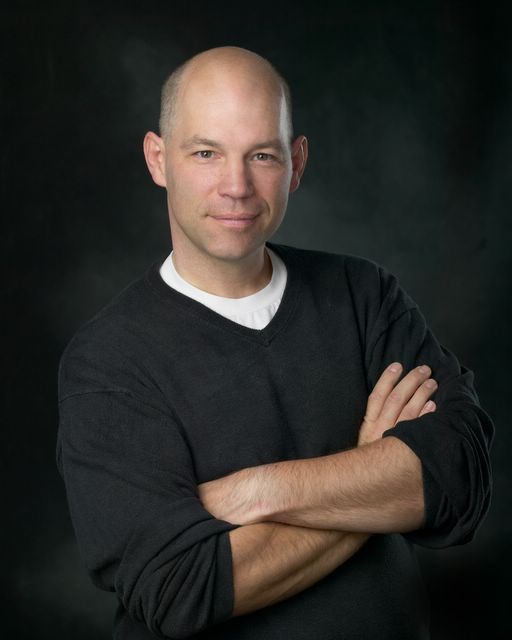 "If hard work and dogged determination are essential ingredients for your project, Andy is your man. He'll shake the money tree so hard, you'll smile till it hurts!"
Mike Morgan
www.outsource-copy.com

Have painstakingly developed an ear for your customer's deeply felt wants… We'll urge them to action in the language of their own inner voice.

Never tire of finding the most up-to-date "Success Secrets" of Online Marketing. We budget thousands of dollars per year for our continuing education. And we'll be among the first to know if a new strategy is a "Breakthrough" or a "Business-Buster."

Dig deeply into your market. We'll listen to your business story for just the right "hook" that stimulates the "gotta have it now!" response.

Know that our job isn't to be cute or clever…our job is to sell.

Write high-impact copy that works with the format and design of your site… As we gently lead your prospects to desire the action you desire from them.

Don't require handholding, ego-stroking, or baby-sitting. And we'll promptly return your calls.

Can adopt a conversational style that mirrors your customers' expectations. Whether 'barstool' or 'boardroom'... we'll deliver your message to your audience.

Don't Shortchange Your Business

A quick phone call (816) 505-7296 or email to andy_shawn@quicksilvercopywriters.com will get things moving.

We're delighted you've read this far, that means you're serious about growing your business... Now ask yourself, "Do I feel like I've wasted the last 8 or 9 minutes, or am I thrilled by the new possibilities I've seen?"

Imagine this: The excitement you're experiencing this very moment can be easily transferred to your prospects. We'd love to help you do that. Quite frankly, we've become addicted to success. And we get an absolute "rush" when the orders (and money) start pouring in.

† Quicker than you thought possible your website will sing with orders as we kick your marketing into overdrive.

†

When we speak you'll receive our enthusiastic attention.

And you'll want to have your pencils sharpened and ready. We'll let loose a flood of ideas that will have you more excited than you've ever been about the money you stand to make.

†

We'll start by getting a feel for your unique situation. You'll have an opportunity to share your vision

… and your concerns. Together we'll explore how to muscle up your online marketing to bring you the income and lifestyle your efforts deserve.

Click here now to schedule your 30-minute MarketCopy business review. ($150.00 Initial Fee Waived when you respond from this page.)

It's a call you're sure to enjoy. As we move forward we do have one thing we must insist upon…

Our Guarantee:

For up to 60 days after your site goes "live"... if you're not delighted with your results, we're happy to furnish you up to two entire copy revisions at our expense. We offer this guarantee because we're confident in our abilities, we dearly value our reputations and frankly, we think it's just good business!
Now usually all that's needed is a little tweak here and there, but we'll do everything in our power to make sure you're getting the results you're after.
We look forward to hearing from you. And you'll be delighted to know our money-making services can be yours for a truly reasonable investment.
Click here now to put QuickSilver-Direct's cash pulling sales letters, autoresponders, squeeze pages and order pages to work for your business!
Compelling Strategic-Minded Copy For All Your...

Sales Letters: Tap into our "chameleon" ability to speak to your market. In addition to the finely honed research and interview skills every great copywriter possesses, we've got some sneaky (but perfectly legal) tricks we use to drill down into your prospects skull and come back with shockingly effective copy that pushes the emotional hot buttons guaranteed to move your market to buy.

Autoresponders: A feeble or non-existent autoresponder follow-up leaves your prospects vulnerable to offers from the competition. Used properly, a great autoresponder series will grow your lists and create fierce loyalty from your customers. Your competitors won't dare to step on the turf you've staked out.

Opt-In/Squeeze Pages: As the Internet matures your challenge grows. Using powerful psychological triggers we'll have your prospects dying to give you their closely guarded information.

Affililiate Emails: Who wouldn't like to send out a single email that earns an instant windfall or adds thousands of new subscribers to your list? Now you can.

Pay Per Click Ads: When Google hiccups everyone gets indigestion. Keeping your PPC campaign clean and lean will save you thousands and earn you hundreds of thousands.

Website Copy: Make sure you're maximizing every inch of your Internet real-estate with crisp readable copy that drives sales and creates added sources of revenue.

Order Pages: One of the most overlooked pieces of your sales force. If you aren't "re-selling" your prospect at the order page, you're leaving a ton of money on the table. We'll help you close the deal more often and avoid costly shopping cart bail-out.
We value your precious time and don't want to waste it. So before you contact us here are three things we promise we'll never do:
1. We won't sell our time on the cheap. We don't cost you money. We generate profits.
2. We won't aid in sending SPAM.
3. We won't misrepresent a product or sell something dubious or illegal.
Why?
We'd be doing you a disservice trying to "fake it" by writing persuasive copy for something we don't believe in. There's plenty of money to be made elsewhere.
We're committed to obtaining maximum results for our valued clients. So we can only accept a limited number of projects each month. Ask yourself… Am I losing money because I don't have a strategically designed, professionally executed marketing plan?
If the answer is "Yes" you know what you need to do. We'll be here.
Click here now to schedule your no obligation 30-minute business review. (Fee Waived when you respond from this page.)
Your Success Partners,


Andy Catsimanes Shawn Catsimanes
PS. As of today, we're booked solid through . But we dedicate a block of time each week to talk to new clients.
Follow this link to set up you're fee-waived website evaluation today!
Let's Get Going!
Getting started is easy!
Just let us know a little about you:
Click here now to schedule your 30-minute MarketCopy business review. ($150.00 Initial Fee Waived when you respond from this page.)
Your information is kept strictly confidential. We don't share it with anyone. And we don't engage in spam... Never have, never will.